4th EBAT CONGRESS
---
We took our place as TERRA Analiz ve Ölçüm Cihazları Tic. A.Ş. at 4th Eurasia Biochemical Approaches & Technologies Congress which held on 3-6 November 2022 in Antalya.
We existed in the program with our workshop entitled "SpatialOMx-New Approach on OMx Analysis with ESI-qTOF & MALDI Imaging on One Single Instrument Platform" and "Benefits of Synthesizing Peptides with Microwave Energy and Application Areas of Peptides" presented by EBRU MANAV AKYAR and took part in the scientific speech titled "Small Molecule Effectors of The MYC/MAX Oncogene" by Gosia Poczopko from NanoTemper Technologies.
We thank them very much for their contributions.
We also would like to thank our esteemed Professors who enabled us to take part in this congress and all the participants who visited our stand for their interest.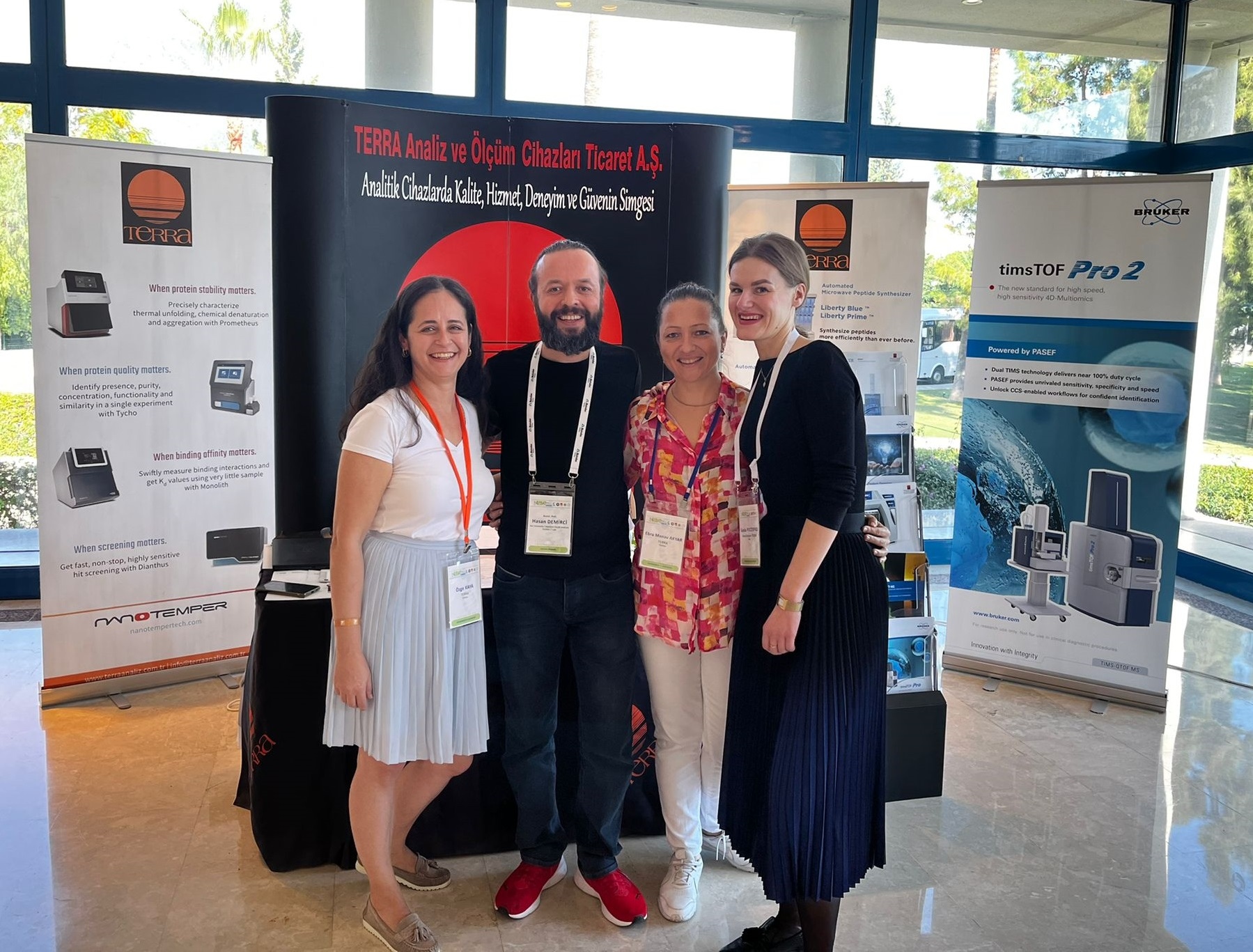 T.G. 412